I have a senior who likes roller coasters. And the senior took me to various amusement parks and I got on a lot of roller coasters. So, I will introduce some of the roller coasters that were particularly scary or interesting. By the way, I'm not good at roller coasters.
Index
1. Bandit
The first thing to introduce is a roller coaster called Bandit. Bandit is a roller coaster in Yomiuri Land, and its characteristic is that it runs through the forest. The feelings of riding this roller coaster are that the first feeling of falling is quite scary, but after the feeling of moving fast feels so good. Even I who is not good at a roller coaster that swoops down can enjoy it, so please try riding it once.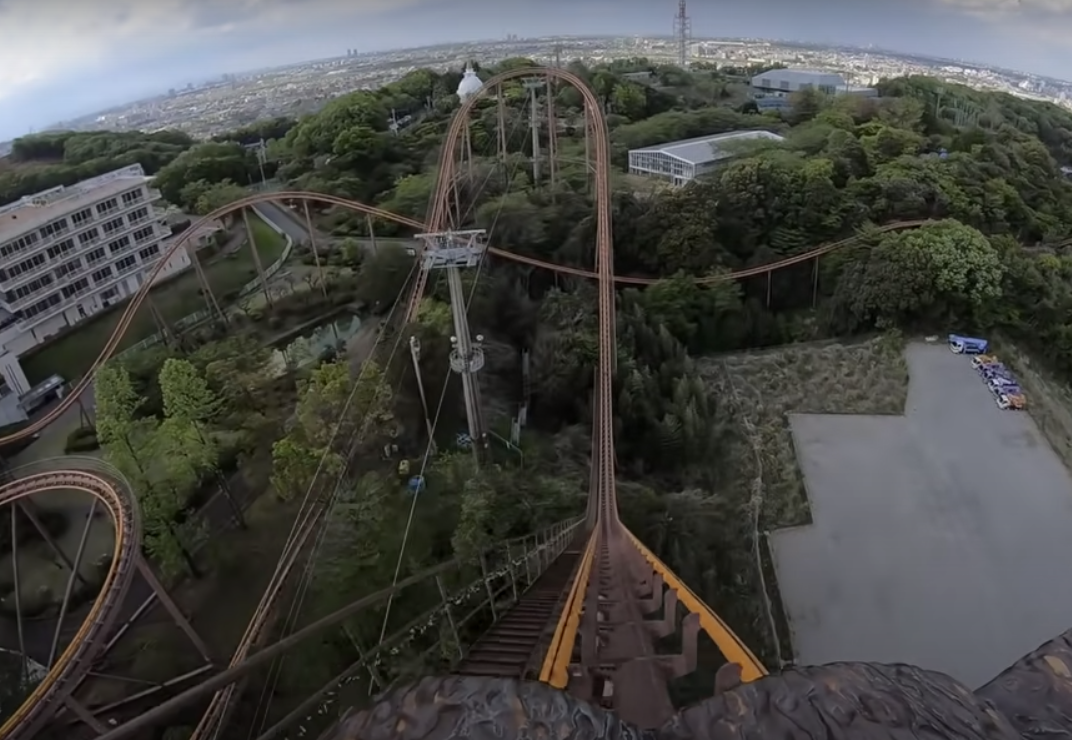 2. Thunder Dolphin
The second roller coaster is Thunder Dolphin in Tokyo Dome City. This roller coaster was scary in a word. Thunder Dolphin has a top speed of 130 kilometers and runs through holes in the wall of the building and the center of the Ferris wheel. If you can afford to enjoy the scenery on the roller coaster, you enjoy the city scenery. This roller coaster was really scary, so I recommend that people who are not good at roller coasters should not ride Thunder Dolphin. But my senior enjoyed the roller coaster, so if you like intense roller coasters, I recommend the roller coaster.
3. Gekion Live Coaster
The third roller coaster is 撃音(Gekion) Live Coaster in Joypolis. 撃 means to hit hard and 音 means sound. Unlike ordinary roller coasters, you can enjoy a rhythm game on the roller coaster. On this roller coaster, I played rhythm games in the first half, and in the second half I ran a course decorated with colorful fluorescence in the dark. This roller coaster is recommended for small children because it is not so scary and can play rhythm games. Also, this amusement park is indoors, so you can hang out at there on rainy days.
4. MOMOnGA
The fourth roller coaster is MOMOnGA in Yomiuri Land. The biggest feature of this roller coaster is that you can ride standing. The roller coaster doesn't fall much, so it was not so scary. But it was very interesting because it was fast and rotated. If you wouldn't mind, I recommend riding it once.
5. Big Thunder Mountain
The last roller coaster is Big Thunder Mountain in Tokyo Disneyland. If you ride this roller coaster, you can enjoy the high quality of Disney. The roller coaster is not so fast, so you can afford to enjoy the world view of Disney. I recommend riding it once because I think that even people who are not interested in Disney will be impressed by this quality.
This is the end of the rollercoaster introduction. I'm glad you read to the end. If you have a roller coaster of interest, please go the roller coaster.